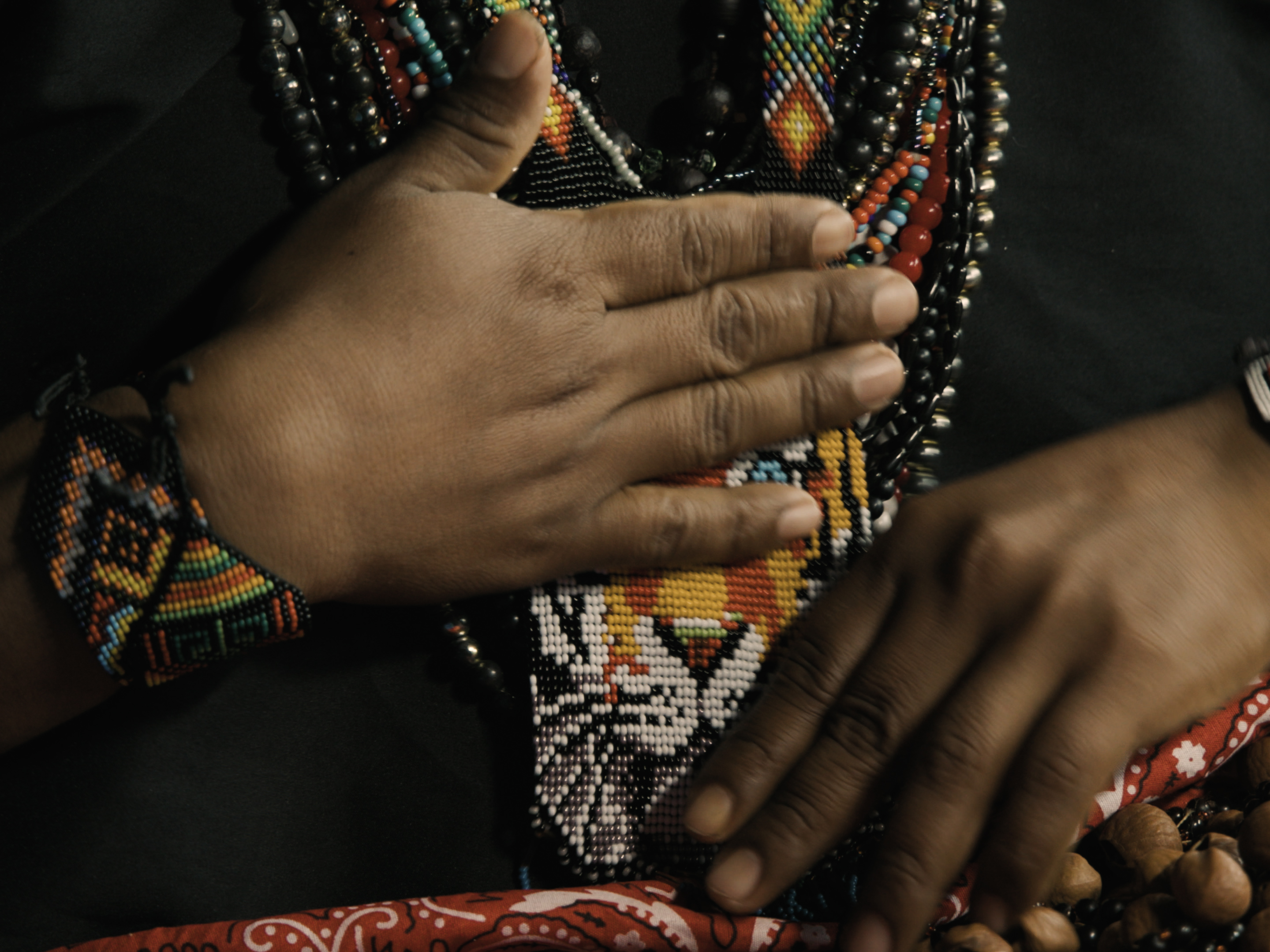 Frecuencia Sinangoe
two-channel video. 32 minutes. 2022

Co directed with Sofia Acosta Varea & Nixon Andy

Part of the exhibition 'Overground Resistance' at Centro de Arte Contemporáneo (CAC) in Quito 2022.
This project speaks of the importance of the indigenous guard in the defense of the territory. In Sinangoe they have been able to stop 52 illegal gold mining concessions in the courts of Ecuador. And, the radio has been an important tool for the Indigenous Guard, as it has been the instrument to be able to travel the 32,000 hectares of rainforest and communicate over long distances without relying on complex technologies.

The Indigenous Guard of Sinangoe has the role of defending, monitoring and taking care of their territory. Since 2018, the guard has been guarding their land against the invasion of mining companies. This resistance was developed from inside the jungle through the collection of data, cartographies, testimonies and images, in order to defend their territory and sustain their autonomy.

The piece seeks to materialize that frequency. The resistance of the Indigenous Guard acts collectively and communication has been their weapon to achieve the recovery of autonomy in decisions about the territory.

With the support of Amazon Frontlines, Fundación Pachamama and BILM.